UPDATES:
2/19/11 - Purchased our round-trip plane tickets to Orlando, Fl today!
3/4/11 - Today we put our Deposit down on the resort/tickets/dining plan!
3/9/11 - Today we made all of our dining reservations. SQUEE!
3/14/11 - Just made our final reservation for our daughter's princess makeover INSIDE Cinderella's Castle at the
Bibbidi Bobbidi Boutique
!
8/15/11 - Our trip is COMPLETELY paid off, including the meal plan. Now we just have to wait to go. AAAAAAAHHHHHHHHH!!
Kevin and I are taking our daughter for her first trip to Disney World September 4th-11th! WE ARE SO FREAKING EXCITED!!!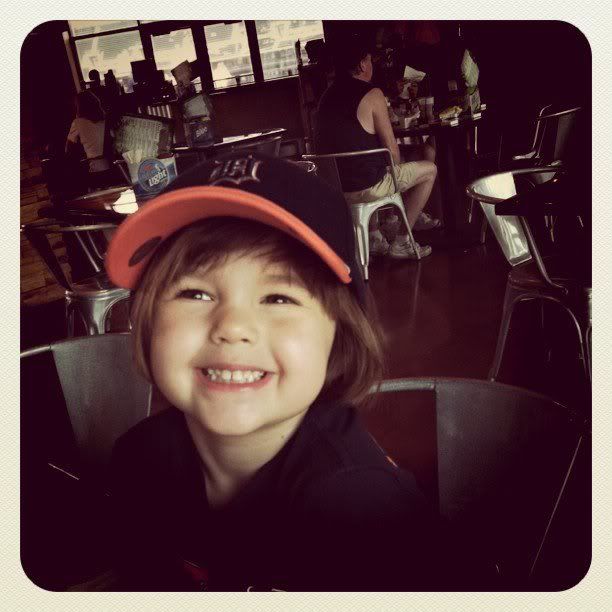 The game was incredible. We had nice shaded and cool seats, thanks to Kevin's careful planning. Schmoop had a hot dog for lunch, peanuts, ice cream and got to ride the carousel. After the game she got to run the bases, which was ADORABLE!!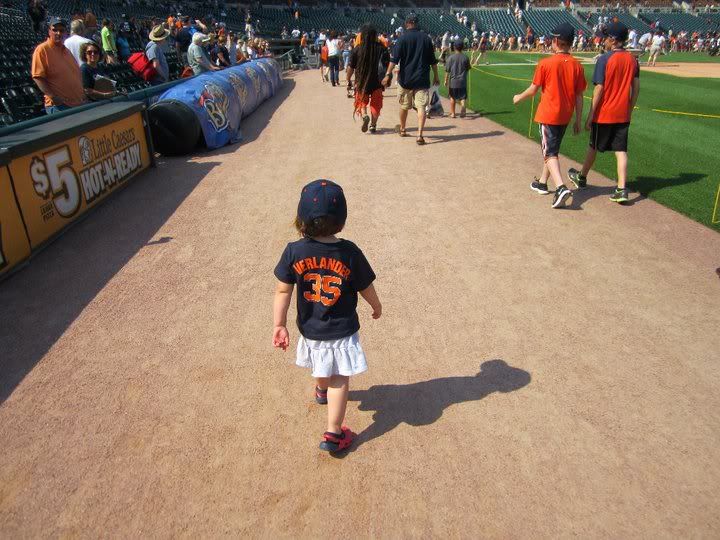 She did great with the heat, crowds and standing in long lines. All of this makes us very excited for Disney, which is just a short 2 months away!!! YAY!
Sunday morning we headed back into Detroit, parked near Cobo and took the people mover to Comerica Park. We got Schmoop a new Tiger hat (she picked it out herself!) and met up with Kevin's Mom & Dad (who we bought the tickets to celebrate Father's day and Kevin's Mom's birthday).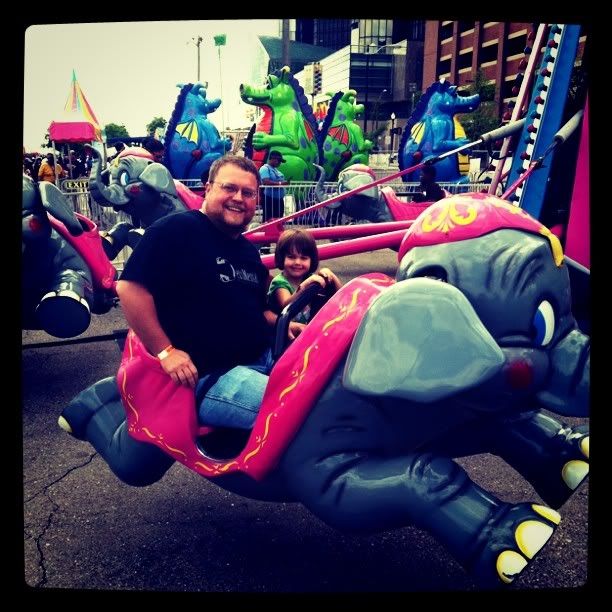 Tomorrow we are going back downtown to see the Tigers play with Kevin's Mom & Dad. It will be Rachel's first game and she gets to run the bases afterword! Pictures coming soon!! :)
Today we went down to River Days in Detroit. The weather was perfect, sunny and 70 degrees! It was Rachie's first carnival and she adored it. She rode the flying elephants, dizzy dragons, snake roller coaster and the Ferris Wheel and loved every minute of it. I think this is a very good sign for our upcoming drip to Disney. We both think she'll handle WDW like a champ!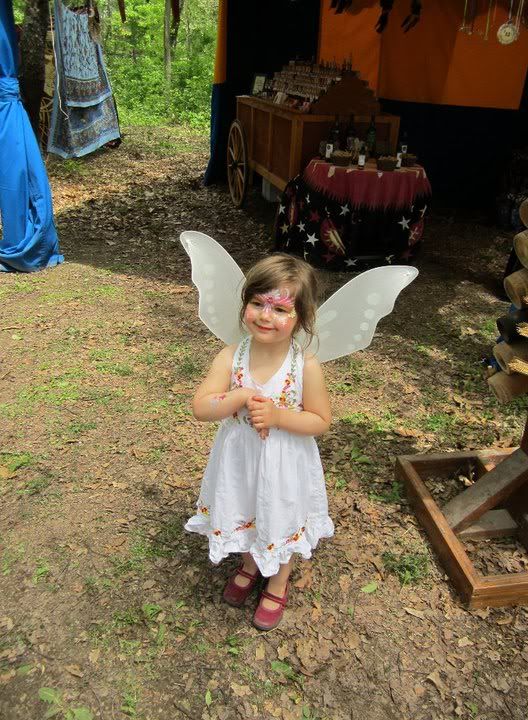 Saturday morning we headed out to the
Mayfaire Renaissance Festival
in Marshall, MI. Rachie was dressed as a fairy. We got her a new pair of wings and she had her face painted in true fair fashion. Everyone LOVED her costume and she was loved and adored by many, which was just fine by her. Ha!
Saturday night I went out to Ferndale and had a blast dancing the night away with my Best Friend to celebrate her graduating with her Masters degree.
Sunday was beautiful and we spent it in the backyard, swimming and laying in the sun. I made a big batch of chicken cacciatore and my sister joined us for dinner. A wonderful time was had by all.
I am working only four days this week and then I get a long four day weekend, which includes one of my oldest and dearest friend's wedding outside of Chicago. They are getting married in the same town where Groundhog Day was filmed and we are getting a walking tour of shooting locations before the reception! I'm SUPER excited.
Saturday we went downtown to the Farmer's Marketing and had a lovely lunch at the Aut Bar. I had a client meeting in the afternoon, while Kevin mowed our lawn for the first time this year. After dinner we headed back downtown for ice cream. Who should we meet downtown but Chris Pratt (Andy from Parks and Recreation), Alison Brie (Annie from Community) and Emily Blunt!!! I KID YOU NOT! They are in A2 filming a movie and said that Rachel is "Super Cute"!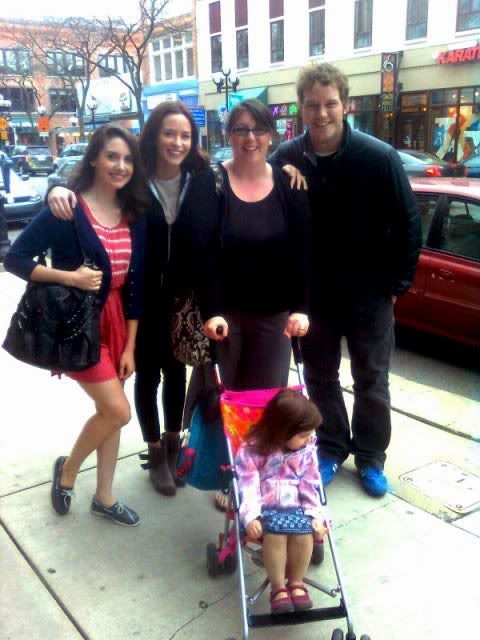 Sunday was equally awesome. I got to sleep in and then we headed over to Weber's Inn for their incredible Breakfast Buffet. We then headed to church for a lovely service and back home to spend the afternoon laying in the sunny backyard!
I am so very blessed, in every way!
Wow, what an incredible Mother's Day weekend!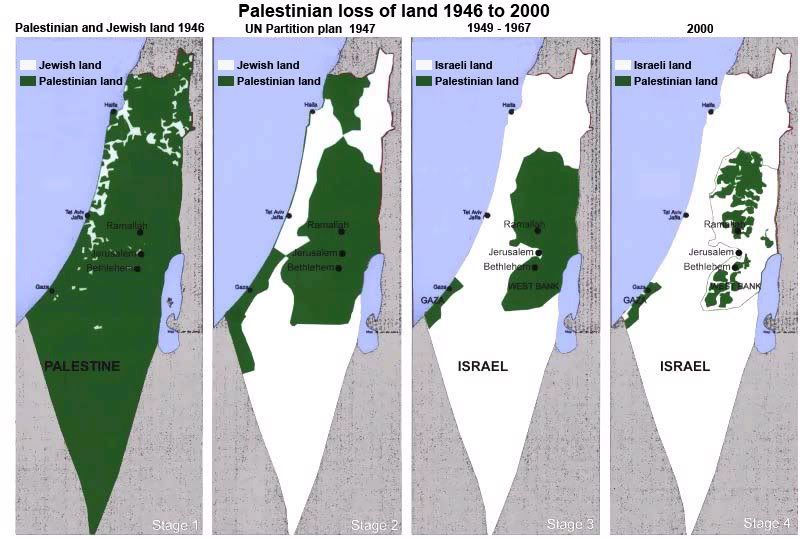 I'm not saying either side is right here (in fact no one is ever totally on the side of "right" in war). However, there are very real facts here that our media and culture are knowingly choosing to ignore and that is very painful for me to watch!
"I will mourn the loss of thousands of precious lives, but I will not rejoice in the death of one, not even an enemy. Returning hate for hate multiplies hate, adding deeper darkness to a night already devoid of stars. Darkness cannot drive out darkness: only light can do that. Hate cannot drive out hate, only love can do that." ~ Martin Luther King Jr
I feel very strongly that there is an unfortunate culture of ignorance in this country that surrounds this whole war. We would rather demonize an individual than take responsibility for our very real fault in all of this. Bin Laden was a freedom fighter for HIS people. He didn't "hate freedom" he was fighting for his Islamic brothers in Israel. The Arab people of Israel were INVADED and their lands and homes were taken from them when they were DECLARED a Jewish state. Over 8,000 Palestinians have been "ethnically cleansed" in Israel since 1940 with the United State's full financial, political and military support.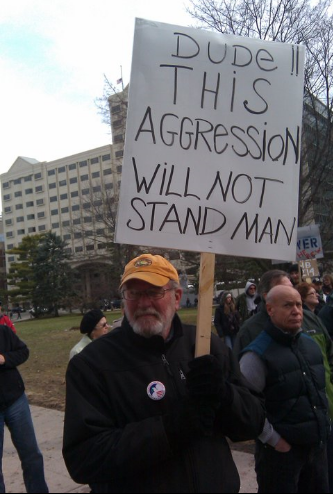 I am hoping we'll be together for a very long time!!
Posted via LiveJournal.app.
It was with a heavy heart that I said goodbye to my Saturn Vue! He gave me 5 good years but the clutch died and it was going to cost $2,000 to fix so I traded him in. I am now the proud owner of a silver 2007 Subaru Outback with less than 30,000 miles on it!